Our Lady of the New Advent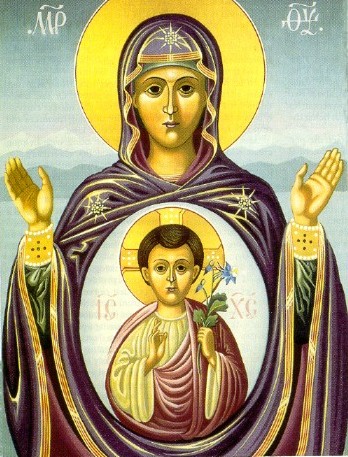 This icon was created by artist Jesuit Father William Hart Nichols for the Archdiocese of Denver in 1991 and was on exhibit during Pope John Paul II's visit to the World's Youth Day in Denver in 1993. It is a contemporary interpretation of an early christian icon design. It is Mary presenting her Son to the world.
The Order has chosen this icon to encourage prayer and devotion to Christ and his Blessed Mother as we enter into a new century, the year 2000 and the Great Jubilee.
The Holy Father has requested that all Christians entrust themselves to Mary's care in preparation for the arrival of the third millenium in oder that Our Lady of the New Advent might lead us into a new era of Christianity.
---
---