Contemporary
Sacred Art
by
Enrique Miguel de la Vega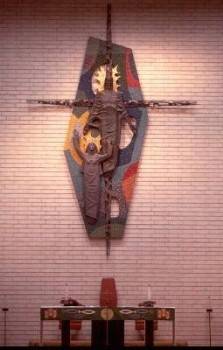 20' Mosaic sculpture
"Jesus and Our Lady"
St. Mary's Church, Fullerton, CA
---
Id quod visum placet
"Art requires much calm, and to paint the things of Christ
one must live with Christ." Fra Angelico
"Artistic creation does not copy God's creation, it continues
it. And just as the trace and the image of God
appear in His creatures, so the human stamp, sensitive
and spiritual, not only that of the hands,
but of the whole soul." Jacques Maritain

MEET THE ARTIST

Please visit the Sacred Art Gallery at CIN
and view some monumental work's of
Enrique de la Vega

The Artist would love to hear from you
RETURN TO THE CREATIVE UNIVERSE OF ENRIQUE DE LA VEGA
Updated January 14 1998
Copyrightę1998
---


This Catholic Web Ringsite is owned by Enrique de la Vega.
Click for the [ Next Site ] [Nex t 5 ]
Want to join the ring? Click here for info.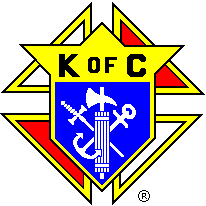 KNIGHTS OF COLUMBUS * Council #804 * Las Vegas, New Mexico
---
Submit your URL for free at: